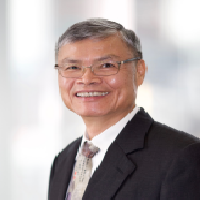 K.C. John Wei
The Hong Kong Polytechnic University (Hong Kong)
Professor John Wei is currently Chair Professor of Financial Economics at The Hong Kong Polytechnic University (Poly). He received his PhD in Finance from the University of Illinois, Champaign-Urbana. He previously taught at University of Mississippi, University of Miami, and Indiana University. Before joining Poly, he served as Chair Professor of Finance at Hong Kong University of Science and Technology (HKUST) and had worked there for 24 years. He served as Acting Head in the Department of Finance at HKUST for about three years. Moreover, he assisted to develop wealth management and investment models for Hang Seng Bank Limited, HSBC Corporation Limited, and Fidelity Investments Management (Hong Kong) Limited.
Professor Wei?s research interests are mainly in the areas of empirical asset pricing, international finance, and corporate governance. He has published more than 60 articles in leading finance and accounting journals, including Journal of Finance, Journal of Financial Economics, The Accounting Review, Management Science, and Journal of Financial and Quantitative Analysis.
Professor Wei is best known for his extensive research on the cross-section of stock returns. Some of his papers have been cited by 2013 Economic Nobel Prize Laureate, Eugene Fama, and his co-author, Kenneth French. Most of his papers are well cited. Many of his papers are associated with the foundation of those factors in Fama and French?s (2015) five-factor model.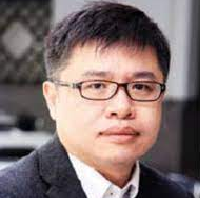 Oliver M. Rui
China Europe International Business School (CEIBS) (China)
Dr. Oliver M. Rui is Professor of Finance and Accounting, Zhongkun Group Chair in Finance at CEIBS. He is also professionally designated as Certified Financial Analyst (CFA) and Financial Risk Manager (FRM). Prior to joining CEIBS, Dr. Rui was a tenured Professor at Chinese University of Hong Kong. He has taught a variety of courses at both the graduate and undergraduate levels at the Chinese University of Hong Kong, Tsinghua University, Shanghai National Institute of Accounting, and Hong Kong Polytechnic University. He was the Programme Director of Executive Master of Professional Accountancy which is a joint programme between the CUHK and Shanghai National Institute of Accounting. He was a deputy director of the Center for Institutions and Governance and a senior research fellow of Institute of Economics and Finance. Prof. Rui is also an award winning teacher and researcher. He received the Faculty Teaching Award at the Chinese University of Hong Kong, six years in a row, from 2004 to 2009. He received the 2013 Research Excellence Award at CEIBS and was awarded the first CEIBS Medal for Research Excellence in 2015 and the Teaching Excellence Award at CEIBS in 2017.
He holds a B.S. degree in International Economics (1990) from the Institute of International Relations in Beijing, a Msc. degree in Economics (1993) from Oklahoma State University as well as an MBA in Statistics (1995) and a Ph.D. in Finance (1997), both from the University of Houston.
Dr. Rui has a wide range of research interests. He has published over 70 papers in reputable Economics, Finance, Accounting and Management journals including Journal of Law and Economics, Journal of Financial Economics, Journal of Financial and Quantitative Analysis, Accounting Review, Review of Accounting Studies, Academy of Management Journal, Journal of International Business Studies, Journal of Management Studies, Journal of Economic Behavior and Organization, Journal of Banking and Finance, Journal of Comparative Economics, Journal of Corporate Finance, Journal of International Money and Finance, Journal of Empirical Finance, Journal of Business Ethics, Financial Review, Journal of Financial Research, European Financial Management, Journal of Accounting and Public Policy, Review of Quantitative Finance and Accounting, Journal of Behavioral Decision Making, Journal of Multinational Financial Management, Journal of International Financial Markets, Institutions and Money, Pacific Basin Finance Journal, Journal of Business Research, Economics of Transition, International Journal of Accounting and Emerging Markets Review. He has also published more than 20 papers in top domestic refereed journals including Economic Research Journal, Journal of Management Sciences, Management World, China Economic Journal, World Economics, Financial Research, China Soft Science Magazine, Journal of Systems Engineering, Systems Engineering-Theory & Practice, Statistical Research. He is also the author of two textbooks: A Collection of Empirical Researches on Chinese Stock Market and Corporate Finance. His insight and expertise on finance matters have made him a sought-after source for international media such as the Financial Times, New York Times, Reuters, Bloomberg, Wall Street Journal, Economist, Le Monde, EXAME, Die Welt, The Korea Times, The Times, CCTV, Phoenix TV, China Daily, International Channel Shanghai, Shanghai Business Review, El Punt Avui, Hong Kong Economic Journal, Asiamoney, Singtao Daily, Hong Kong Economic Journal and the South China Morning Post.
Prof. Rui is a Member of American Finance Association, Financial Management Association, American Accounting Association, Hong Kong Securities Institute. He was a former member of the Panel of Examiners of the Securities Industry Examination of the Hong Kong Stock Exchange and a former member of the Advisory Board of the Business Valuation Forum in Hong Kong. He was a visiting financial economist at Shanghai Stock Exchange, research fellow at Hong Kong Institute for Monetary Research and research fellow at Asian Development Bank Institute. He was also a vice president of Hong Kong Financial Engineering Association. He has conducted in-house training for many large corporations such as China Mobile, China Construction Bank, Ericsson, R&F, Odebrecht and China Gas. He also serves as an independent director for several listed companies in China.