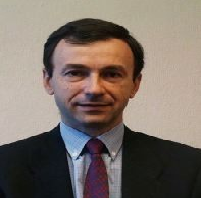 Pablo Fernández
IESE Business School (Spain)
Pablo Fernández López career at IESE started in 1985. Today he is professor in the department of financial management and holder of IESE?s PricewaterhouseCoopers Corporate Finance Chair. He is also visiting professor at the Piura (Peru), INALDE (Colombia), IAE (Argentina), IEEM (Uruguay) and IPADE (Mexico) Business Schools. In addition, he carries out extensive consultancy work for numerous firms and banks. Prof. Fernández López was awarded his Ph.D. in Business Economics from Harvard University. He also holds an M.B.A. from IESE and a degree in industrial engineering from the University of Navarra in San Sebastian. Before embarking on a career in academia, he was the financial analyst and financial coordinator of Pepsi Cola for the south of Europe (Portugal, Spain, Italy, Libya and Malta) in Spain, a position he also held in Rome. Among other important appointments, Prof. Fernández López was a member of the jury that awarded the sixth ACECA prize for outstanding articles on corporate accounts and administration (2000) and was also on the board of the McKinsey best Internet project award (2000). In 2004, he received the IESE award for outstanding research. Earlier in his career he received the BARRA award for a project he undertook under the aegis of the Institute for Quantitative Investment Research (INQUIRE) titled "Convertible Bonds in Spain: a Different Security" (1991). Prof. Fernández López is a widely published author with an impressive list of book chapters, working and research papers, case studies, technical notes and journal articles on his curriculum. Recent book chapters include "Valuation of Brands and Intellectual Capital" in Brand Valuation -Concepts and Applications (2005). In June 2006 he published the article "A New Formula for Value Creation" in the prestigious Financial Times.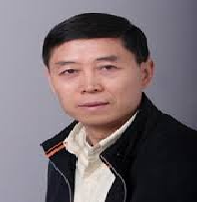 Qiao Yu
Tsinghua University (China)
Dr. Qiao Yu is appointed as a professor of economics in the School of Public Policy and Management at Tsinghua University in Beijing of China. He was a professor of Finance in the School of Management at Fudan University in Shanghai (2000-2004), and served as chairman in the Department of Finance at Fudan University. He received his BA (1982) from Sichuan University in China, and MA (1985)/Ph.D. (1990) in economics at Michigan State University in USA. He held various academic posts, including lecturer of economics at the University of Canterbury (1991-92), and senior lecturer of economics at the National University of Singapore (1992-99). He has published many academic articles in international peer-refereed professional journals, such as Journal of Banking and Finance, Journal of International Money and Finance, Journal of Comparative Economics, Review of Financial Economics, Global Finance Journal, Journal of International Financial Markets, Institutions & Money, Contemporary Economic Policy, Mathematics and Computers in Simulation, Journal of Peace Research, Economic Systems, Journal of Economics and Finance, Pacific Basin Finance Journal, China Economic Review, Singapore Economic Review and others. He also published many research articles in leading Chinese academic journals. He is an author/co-author of books including the Principal of Commercial Bank Management, Essence of Managing Banks, Corporate Finance. Dr. Yu is a founder and editor of the China Journal of Finance. He is a member of American Economic Association, American Finance Association, Association of Comparative Economics, Western Economic Association, and China Economic Society. He is also a Ford Foundation research fellow. His research interests are in the areas of public finance, corporate finance, international trade and finance, financial systems in Asian economies, financial restructuring in China.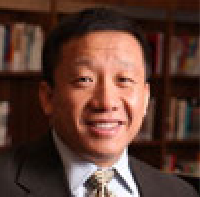 Haitao Li
University of Michigan (United States)
Professor Li iss current research interests are in theoretical and empirical asset pricing, term structure of interest rates, hedge funds, and financial econometrics. His recent works have developed econometric methods for analyzing continuous-time finance models driven by jump diffusions and Levy processes using underlying and derivative prices. He has developed and tested multi-factor term structure models for pricing and hedging interest rate derivatives and options embedded in corporate bonds. He has also developed asset pricing tests in absence of arbitrage and applied them to evaluate hedge fund returns. Professor Li has published in the Journal of Finance, the Journal of Financial Economics, the Review of Finance Studies, the Journal of Econometrics, and other finance and economics journals. Professor Li received the Sterling Prize Fellowship from Yale University, the Trefftz Award from the Western Finance Association, and a research grant from the Q-group.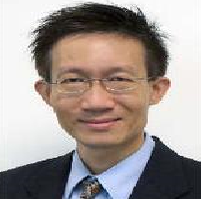 David Ding
Massey University (New Zealand)
Dr. David Ding is Professor of Finance and Associated Head of School of Economics and Finance at Massey University, Auckland, New Zealand. Prior to his appointment in SMU, he was the Foundation Professor of Finance at the University of New South Wales, Asian campus. David?s other academic experience includes appointments as the Director of the Center for Research in Financial Services and as the Head of the Division of Banking and Finance at the Nanyang Technological University. Dr. Ding has taught Business Finance, Financial Management, Corporate Finance, Investment Analysis & Portfolio Management, and International Financial Management at both the undergraduate and graduate levels. His primary area of research expertise is in the microstructure of financial markets, with secondary interests in corporate governance, international corporate finance, and investments. He publishes widely in international refereed journals and is an active participant at international financial conferences. In recognition of his work, he was ranked 17th out of 778 researchers from among 170 universities in the Asia-Pacific region in 2005 by the Pacific Basin Finance Journal.
Before joining academia, David had worked professionally in commercial banking, management consulting, and production control. He has served as the President of the Pacific Basin Financial Management Society; he was on the Panel of Experts on Securities Offences at the Commercial Affairs Department of the Singapore Police Force; and he was appointed to the advisory board of the journal of the Singapore Exchange, PULSES. David has published more than 50 articles in leading finance journals such as the Journal of Banking and Finance, Journal of Futures Markets, Review of Quantitative Finance and Accounting, Journal of Multinational Financial Management, Journal of Business Finance and Accounting, Financial Review, Pacific Basin Finance Journal, International Journal of Finance, and International Review of Financial Analysis, among others.
Professor Ding is a member of the American Finance Association, the Financial Management Association International, the Asian Finance Association, the CFA Institute, and CFA Singapore. He is an Executive Board Member of the Asian Finance Association and a member of the Asian Shadow Financial Regulatory Committee. In addition, he serves as a regional editor for the International Review of Financial Analysis and the Journal of Emerging Markets. He is also an associate editor of the Pacific Basin Finance Journal, the International Journal of Banking and Finance, Research in International Business and Finance, and the Review of Financial Education and Practice. Dr. Ding holds the Ph.D. in Finance from the University of Memphis, an MBA in Finance from the University of Tennessee, and an Honors degree in Business Administration from the University of Windsor, Canada.